Business Printing & Custom Signs
Done for you - Fast.
Take the stress out of ordering custom signs and business printing.
Are you frustrated by printers and sign shops that:
Take forever to get you a quote?

Can't handle custom requests?

Make it nearly impossible to contact a real person working on your project?
Require a week to turn the job around?

Can only provide half of what your need, forcing you to manage multiple vendors?

Have old school online ordering capabilities – or none at all?
At DRSi, you choose the type of customer support that fits your style: email, talk with our friendly staff or get a quick quote. We've got you covered!
Getting great printing & signs shouldn't be a full-time job
SAME-DAY PRODUCTION
Get your print-ready files to us by 10am, and we'll have your order ready for pickup by 4pm that day*
SINGLE VENDOR
Signs and stickers and swag – oh my! Simplify your life with a single vendor who can meet all your needs.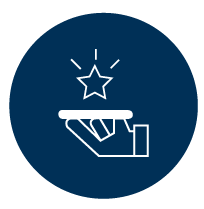 REAL SUPPORT – YOUR WAY
Whether you want to talk to one of our experts about a new project, reorder a job with one click or check your order status at 2am, we provide the tools and support you want, when you want.
DONE RIGHT GUARANTEE
We promise you'll be happy with your job and it will be delivered on time – or we'll give you your money back.
What Our Customers Are Saying
For over 30 years, DRSi has provided exceptional service
to thousands of Pacific Northwest businesses.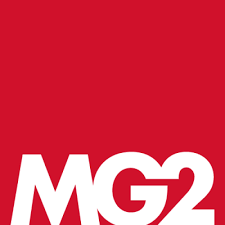 Here's how we eliminate the stress from your next print or sign project.
All your print and signage needs with one partner.
No more hunting down vendors and chasing deadlines to get it all done.
Take the pain out of printing
At DRSi we know you are the kind of person who wants high quality materials that will make your business shine without having to micro-manage it. In order to get that, you need a reliable and knowledgeable partner who is invested in your business as much as you are. The problem is that most printers offer impersonal service and put the burden back on you, expecting you to know all kinds of print-industry jargon like CMYK and DPI, "crops and bleeds" – who has time for that?! 
We believe you shouldn't have to be an expert to get great printing and signs for your business. We understand that managing these tasks are just a few of the many responsibilities on your plate that shouldn't take up all your time. 
That's why we take the guess work out of it by offering unmatched customer service response times, convenient online ordering portals and mobilize an on-site delivery fleet for local deliveries. We take "on-time" very seriously.
Here's how it works: first, reach out and tell us about your project. We'll walk you through the options and make recommendations, then provide you with a quote that meets your needs, timeline and budget. Your project will arrive on time when and where you need it. So, call us at 425.
882.2600. Now you can trust that your print materials and signs will be done right, first time, every time!